JOSÉ RAMÓN RUBIO DOMÍNGUEZ

Born Madrid, the 4th.of February 1950

Graduated in Law at Madrid Central University, 1972

Entered RTVE, the Public Broadcasting Corporation of Spain, in 1973. From February, 1974, worked there at the Audience Research Department, as specialist in charge of sociological research of mass communication.Head of RTVE Content Analysis and Programme Appreciation Studies (1976-1982). From 1982 until 1989, Director of Audience Research of RTVE.
In 1989, when private TV is allowed in Spain, moves to Canal Plus, and remains there until 1992 as Director of Research. In 1992 enters RTVM, the Public Broadcasting Corporation of the Regional Government of Madrid, as Head of Audience Research Studies. April - June 1994 works for a while as Research Director of the Advisory Agency GECA. In July 1994 returns to the State Public Broadcasting Corporation RTVE, where he works currently as Marketing Director of Televisión Española (TVE). Member of the Committee of Users of the Spanish TV Meter System from its creation in 1986 until 1996, when he was appointed member of the Control Council of the Meter Operator Company in Spain; President of that Council from 1998 to 2000.
Member of the Board of Directors of AIMC, the association of all those involved in Mass Media in Spain,
which among many other activities controls and supervises all Media surveys made in the country.
Participated in the first AIMC master course of Media Research with the lecture "The use of the meter data".
From 1982 until 1989, full member of Group of European Audience Researches (GEAR) representing RTVE. In 1986 organized in Barcelona the yearly Conference of the Group.From 1992 till 1994, associated member of GEAR as delegate of Radiotelevisión Madrid. From 1997, full member again representing Televisión Española (TVE)
Has attended many national and international reunions and conferences on media research, among them
the Esomar - ARF Worldwide Electronic and Broadcast Research Symposium since its first edition in
Tarrytown, New York (1986).
In the 70's and 80's, performed some moonlighting activities as critic on classical and jazz music in different magazines and newspapers, namely "Triunfo", "Ritmo", "Revista de Occidente", "ABC", "El País" and others.Also wrote for the aforementioned publications several fiction features, short stories that even were awarded some national prizes. Those were the days!

José retired from TVE in February 2007 - after exactly 33 years "musing over audience trends" (Gareth Ivory,Ireland).

On Nov. 10th, 2007, José wrote:

Dear Peter, no November fog this year in Madrid. Actually, it looks like summertime here! No special news about this spanish fellow either: just enjoying his first year of retirement. And there are many things to enjoy! But, of course, there is always time to welcome any news from the good old fellows. My wife, however looking still as good as in the classic Peter Diem's photographs of years ago, is also retired nowadays; you know, these are the public service policies almost everywhere. We both are now a quiet couple living in the outside of town, taking care of our old relatives and sometimes, if not very often, thinking of the good moments and friends of those worthwhile, still recent professional years.

We both thank you very much, Peter, for carrying the torch.
Best regards, José Ramón Rubio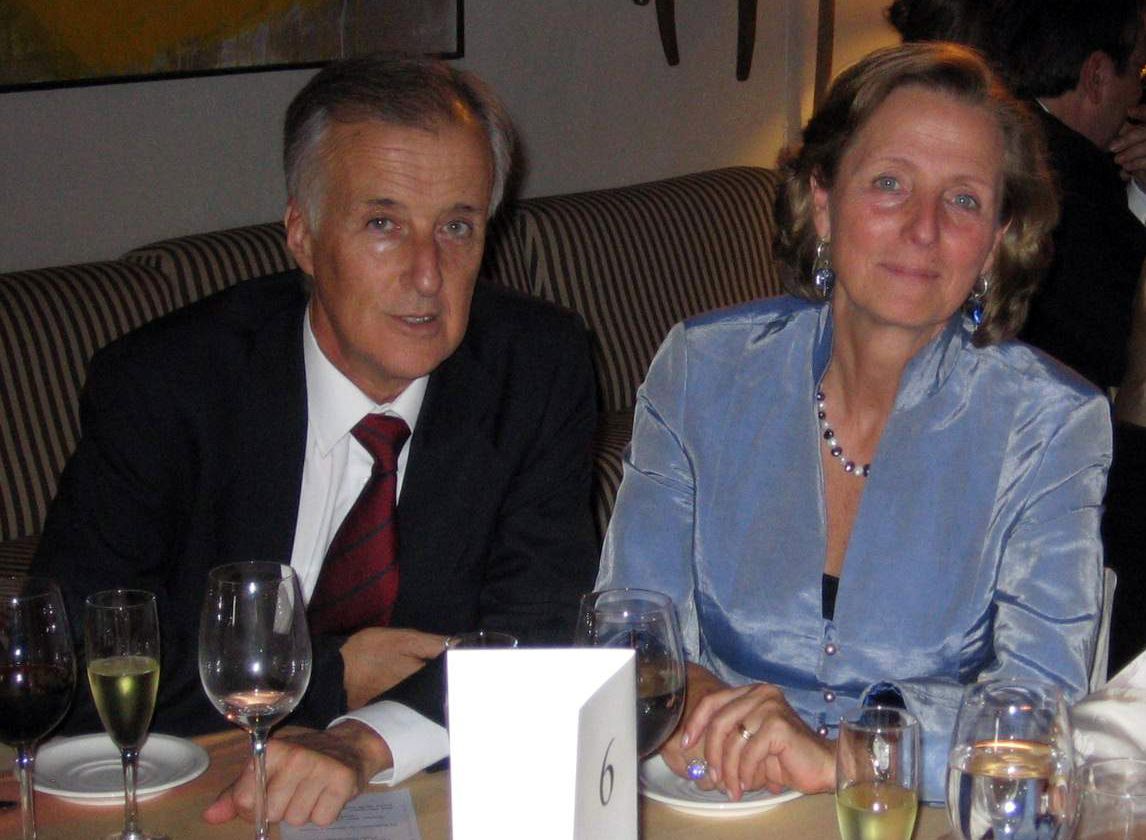 On Dec. 13th, 2007 José wrote:

Dear Peter,
As top specialist in new technologies and "in pectore" president of the group, please be so kind as to forward to all the grey beards and curls fellows my best and warmest season's greetings.I tried to do it myself, but it seems that I've become rather dim and clumsy and could not succeed. So please, lend me a hand!
All the best for everybody!

José Ramón Rubio