Pokorna, Lucie
Home

Borova u Policky 207

CZ-569 82


tel.: +420 731 310 019

Office










Spouse: Busek

logistic specialist/postal
services


Ondrej (23) - political science and international relationship student.
Alzbeta (21) - agricultural ecology student


24-12-2009
Dear Peter, dear colleagues,
I would like to add updated information: I am not with GfK Prague (Czechia) any longer but still professionally active full-time. Since June 2009 as director of Czech JIC - ATO (pokorna@ato.cz, www.ato.cz - to be relaunched soon. So if you want to learn more about my present employer, please wait until February 2010). A challenge of general re-juvenation of the JIC office, to be hopefully accomplished by end of 2010 since when I plan to enjoy the retirement joys.

Personally you can reach me through this e-mail address: entry <at> seznam.cz
To sum up latest personal developments: status of a grandmother with two little-big grandsons and an effort to make it later possible to live rather in the countryside than the present busling city.
It is a pleasure to hear of gearplus again - thank you Peter. Should anyone of you be visiting Prague, do not hesitate to contact me.
Wishing everyone a good health and a lot of strenghts to face 2010

Lucie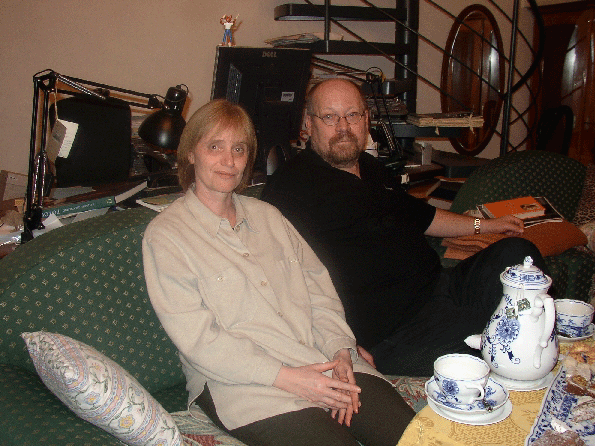 Lucie wrote on 14th October 2011

Dear Peter,
good to hear of you and GEARplus again!

I have retired as of January 1st, 2011, leaving the post of managing director of ATO, the Czech TV JIC.
Time passes by fast when the daily routine is gone. Since January I have mostly been staying in the countryside enjoying day-to-day research of the nature changes and - in the summer months - the little human being - my grandchildren - advances. The marvelous technical opportunities of the from home work have made it possible to add media research consultancy from time to time. I must say that the mixture of out-of-town, out-of-home and out-of-time restriction tastes well - at least in the first year.
Hoping to hear more of other former GEAR members - looking back I must say that the GEAR period was a very pleasant and fruitful from both the professional and human points of view.
Kind regards,
Lucie