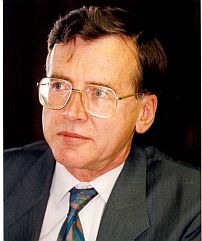 October 14th, 2011,

Dear Everybody - and apologies for taking so long and being probably the last to contribute to GEARplus News of Members.
Good to hear from and about you all - not least Peter (as ever leading the way), Michael, Tony, Wim and Graham. Whose emails have I missed?
As for Menneer, well, I deny authorship, Wim, of any GEAR anthem. Denials are dangerous - especially for me. I have a notoriously fallible memory. Who can provide evidence that I am in denial?
The problem of course with retirement that, I am sure, we all experience is that one is SO BUSY. How did we have any time for our employers?
If you want to track what Menneer has been up to in recent times, google:
- The UK Voice of the Listener & Viewer (VLV) website, where you will find a press release about a major UK study of the problems that people have in hearing speech in TV programmes and the broadcasters have been persuaded to do something about it. Go to Latest News on VLV website. Then Audibility of Speech on Television, Press Release, 15 March.
- Church House, Crowcombe, the website for the 16th century community building in our village that I assist in managing on behalf of the community - that you may wish to HIRE!
- The Phoenix Singers (Taunton), the chamber choir of which I am a member and current chairman.
- The Chapel Royal, Hampton Court Palace, of which I am a Trustee of the newly set up Choral Foundation. We are raising a mere £1.5m for the Chapel and its choir. Our own website will be up in a few weeks.
If you find yourselves in the south west of England, a visit to Stable Cottage is mandatory for All GEARplus members.
Greetings to all - and a belated Happy New Year to you.
Peter